I have space for you today!
Get 20% off my custom artwork this month.
Skip to product information
Ship from USA
Return & Exchange
Luxury Quality
I will draw your custom artwork by hand with love, care, and attention. I will capture your pet's personality and facial expression, turning him/her into an incredible piece of art.
Sale price
$49.95
Regular price
Unit price
per
Sold out
Free Unlimited Edits With Every Portrait

View full details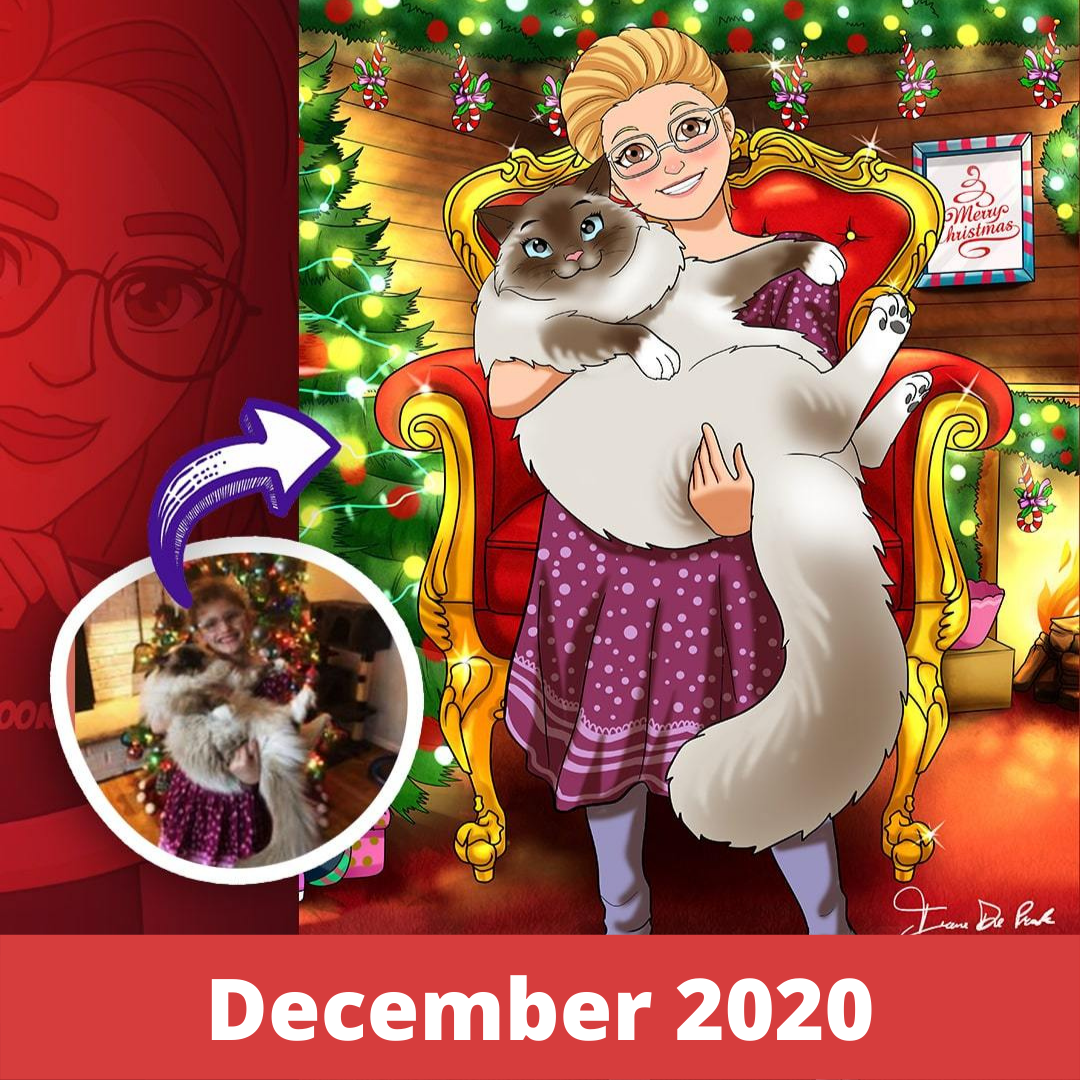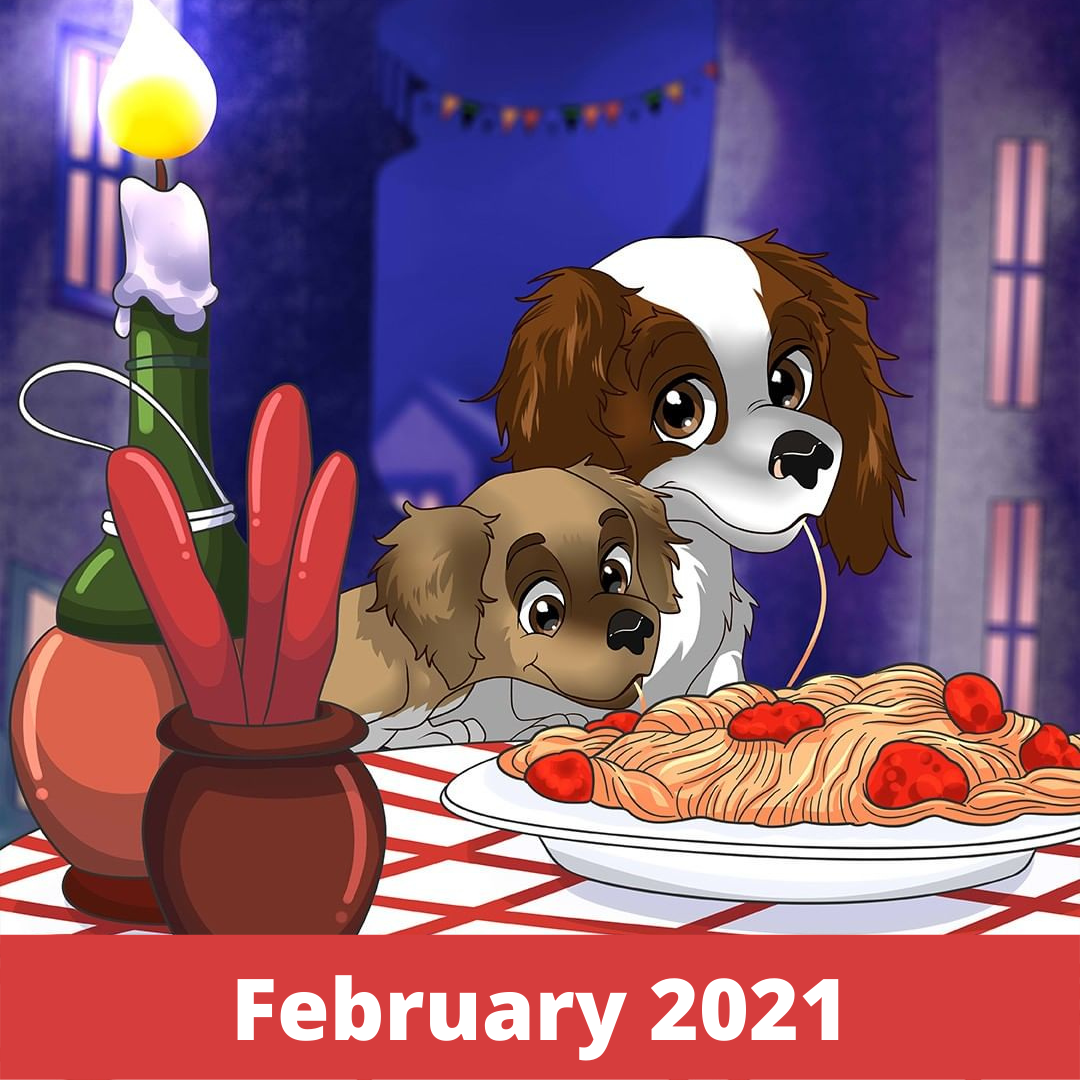 Photo Guide
Follow the tips below when taking your pet's photo! If you aren't able to follow these steps exactly, don't worry! I personally check all the photos in every order, and I will email you for more if I need to!
Remember, you can upload up to 10 photos for me, so don't worry too much about them all being perfect.
If I do receive your order and the photos are'n good enough, I'll let you know within 1 day (usually) of receiving your order, and help you choose more suitable ones.
• Close up photos work best!
• Send me photos from different angles
• Take your photos in natural daylight and don't use flash.
• Try to get your pet to sit or stay still - make sure there's no blur.
• Make sure long floppy ears are in the photo and are not out of frame.
Description
Artwork Times
Why Us?
I'm proud to announce my brand new offer, the PetToonies™ Toonie Club!
The Toonie Club is an exclusive monthly membership I am offering to my favorite customers.

Every month you'll receive a brand new illustration of your pet in a totally new and unique scene related to the season or popular culture at the time. And it will be a complete surprise! I won't share any details about the scene you'll be receiving - this makes it a really fun experience for you every single month.



Here are some examples of previous scenes for my Toonie Club members.
• December 2020 I created a Christmas throne scene
• February 2021 I did a cute Italian meal scene
• October 2021 I surprised my Toonie Club with illustrations of their pets in wizard and witch costumes, with a wand in their mouth... How CUTE!





Your pet will be the star of their own movie in my signature cartoon style! I'll send you your hand-illustrated drawing as a Digital file via email once a month. You'll get unlimited revisions every month and I'll work on your artwork until you're 100% satisfied.



Pricing and subscription:
• The PetToonies
™
Toonie Club is subscription-only
• It will cost just $49.95 per month for a single pet!
• There are only 30 spots available in the Toonie Club



More details about my artwork:
•
Hand drawn custom pet artwork
created with love, care and attention to detail
• Express your pet's unique personality and facial expression with a unique piece of art
• The most thoughtful, jaw-dropping gift to pet owners everywhere with a satisfaction guarantee.
I offer
free previews and unlimited revisions with every order

 
- satisfaction guaranteed for every pet parent!
  THIS IS HOW I DO MY DRAWINGS  
I do all my drawings from scratch. Here's a video for you!
Don't know if you will like it? Don't worry! I offer free unlimited revisions! We will work together until you are 100% happy with the final result ❤️  
 HERE ARE SOME OF MY CUSTOMERS 

 

 

💬 

ABOUT ME 
Hey, My name is Irene from Spain, now living in the USA, and I'm a 30 y/o freelance cartoonist and graphic designer. When I was 17 I fell in love with digital painting. At first, it was like a hobby, but then it gradually and confidently evolved into my profession and inspiration. I would like to thank you for making it this far and I really hope I can make something special for you.
Peace & Love
As an independent artist, I focus on quality over quantity. I want to make sure you receive the best artwork in the world. Your artwork will usually take 2-4 days for the first draft. You can upgrade to express artwork design / skip the queue at checkout.
ARTWORK TIMES
Standard: 5-7 days
Express: Up to 3 days
24 Hr: Within 24 hours
I also offer a 'First In Line' add-on to orders sometimes. This will put you to the front of the queue for me to start on the first draft of your artwork.
Note: During busier periods, my work may take a little longer.
I'm an independent artist with years of passion and experience in illustration. I also happen to absolutely love animals!

I pride myself on my quality of work and my attention to detail. To date, I've illustrated over 15000 pets and have hundreds of five star reviews.

To make sure that you love your portrait, I offer free previews as well as unlimited reviews with every order. So you can be sure that you'll leave with a piece of art that you are totally in love with!

I appreciate your support for my business and I hope to draw a pet for you soon!
How it works
Upload your photos

Upload your pet photos, choose your background and place your order. Then, the fun can begin!

Approve your artwork

I'll send you your first draft as soon as it's ready. Send me your edit requests and when you're happy, approve your artwork!

Enjoy your unique artwork

Once approved, I'll send you your order! Whether it's a digital download or a physical print, I'll send you your unique pet art for you to love and cherish.
The magic effect of a pet portrait
So many of my customers have sent me incredible feedback, photos and videos featuring their artwork. I want to share with you some of the main reasons people love PetToonies!
A TOUCHING TRIBUTE
The most heartfelt way to memorialize a pet past or present. Many customers request portraits for customers over the rainbow bridge.
A JAW DROPPING GIFT
My PetToonies pet portraits are becoming incredibly popular gifts for dog, cat, and other animal parents around the world. The reactions I have seen from gift receipients on social media are amazing!
TO EXPRESS YOUR LOVE
There is nothing more important that expressing your love for your pets. A pet portrait is a fantastic way to add some love to your home. Spruce up a wall with an incredible pet portrait canvas.
New Scene With Your Pet Every Month!
Love your custom pet art? Why not get a new surprise scene every single month with my new Toonie Club subscription!

Follow me on Instagram! @irenepettoonies
Tag #pettoonies on Instagram and
share your story with me!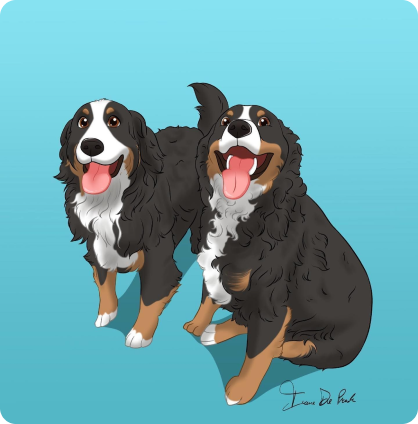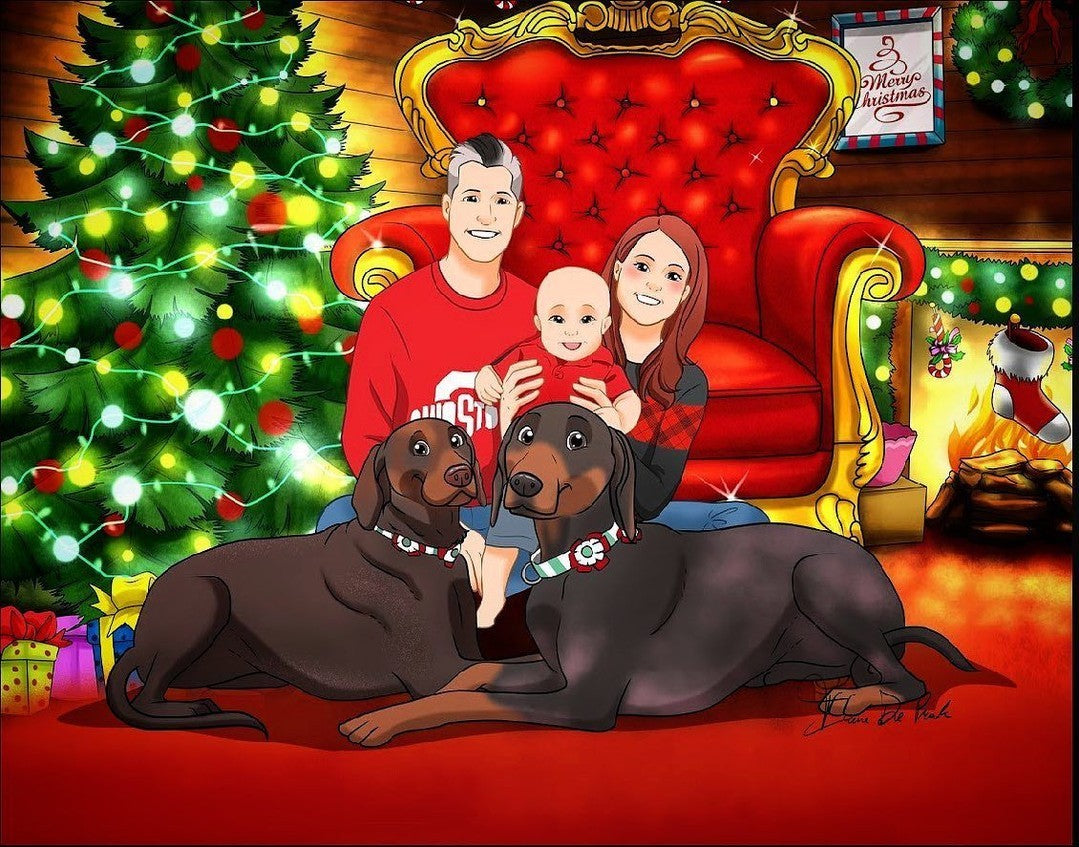 Frequently Asked Questions
How long does it take?

I aim to deliver your first draft within 4 days. Sometimes I can take a little longer, but don't worry. I prefer quality over quantity and I make sure that I never have too many orders to work on at any one time.
What if I'm not happy with my portrait?

Sometimes working from a photo could let miss the essence of your pet but I'm always ready to make revisions FREE OF CHARGE until you are 100% satisfied with your pet's portrait!
Can I get all my pets together?

Yes of course! If you have lots of pets, or you have pets who have passed on and you want them drawn together with the pets who are still here, just send me a group of photos. The pets can be together in one photo, or in separate photos. I will follow your wishes and create your artwork exactly as you want it!
Are my photos good enough to use?

I am sure your photos will be perfectly good enough to use! I draw from scratch so really your photos don't need to be amazing. Just good enough for me to see the features of your pet's face and body. If I need more photos or have any questions, I will always email you. So don't worry, let's go ahead and start your order!
Is it really just you?

Yes (well, mostly!). Actually I have some friends who help me with customer support during busy periods like Christmas etc., but all the drawing is just done by me!
My Happy Customers
Check out some of my previous work for other pet owners just like you!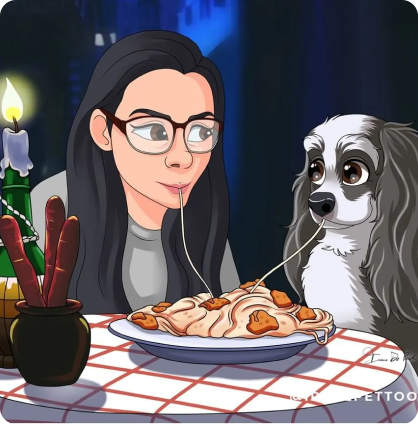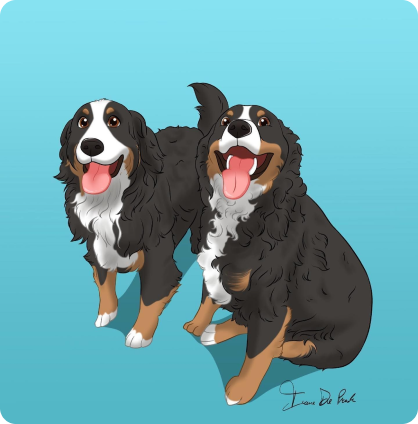 Choosing a selection results in a full page refresh.